- All header photos taken by @RustyPawsArt




News / Newyddion

We are on the hunt for gigs over the next coming months so if you are looking for a band, don't hesitate to get in touch!

We are so excited to be able to share our two new demos with you! The first is called 'Sometimes' and the second is called 'Surrender'. You can now listen to them here!

https://soundcloud.com/platform-1-1

Our next gig will be @ St Nicholas Fayre, Clevedon on the 6th of December!
​



​


Sound Cloud:
https://soundcloud.com/platform-1-1

Facebook:
https://www.facebook.com/platform1music/


Contact/Cysylltiad:


marthlee13@btinternet.com



​Telephone/Rhif

ffôn:
01559 371262
Powered by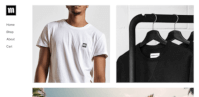 Create your own unique website with customizable templates.